Instrumentation Facilities
The U.S. Army Electronic Proving Ground's (EPG's) Office of Technology Development makes use of various facilities and laboratories at Fort Huachuca in order to research, develop, produce, and maintain the hardware and software required to meet test instrumentation needs.
Software Integration/Test Lab Overview
The EPG Software Integration/Test Lab is utilized to conduct Quality Assurance (QA) testing and Configuration Management (CM) of EPG developed software and instrumentation. The Lab hosts a team of experienced QA and CM professionals who continuously maintain a multitude of instrumentation computers and Command, Control, Communication, and Computer (C4) assets. In conjunction with the CM team, the QA test team uses this facility to conduct rigorous software tests on all new and legacy software ensuring the highest standards in software programming are met for EPG products. Additionally, the CM team provides a repository for software capabilities and is the conduit for the release of EPG software products and instrumentation to customers.
The Lab extends its resources and capabilities via the EPG Test Instrumentation /Test Analysis Network (TITAN) to enable distributed testing with Ft Hood, TX. This allows the facility to support software developers located at both Ft. Huachuca and Ft. Hood.
This facility is also the home to the Instrumentation help desk and customer support for EPG products. Please contact the Instrumentation Help Desk for all instrumentation technical support. They will get you in contact with a lab technician or developer if required.
Email: usarmy.huachuca.atec.list.epg-instrumentation-help-desk@army.mil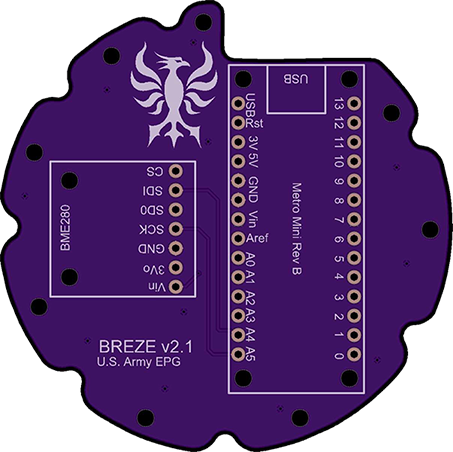 Orion Lab Overview
The Orion Lab is comprised of experienced engineers with a set of comprehensive tool suites capable of providing advanced design and prototyping capabilities. The Lab enhances the effectiveness of EPG's test capabilities by working with test officers to research and design test instrumentation to meet the needs and requirements for a successful mission.
Please contact the Orion Lab for all research and development support.
Email: usarmy.huachuca.atec.list.epg-orion-lab@army.mil
Test Technology Design & Development (T2D2) Lab Overview
The T2D2 Lab is comprised of experienced technicians with comprehensive skillsets to provide advanced development, manufacturing, and equipment repair capabilities. The Lab enhances the effectiveness of EPG's test capabilities by producing and maintaining test instrumentation needed for a successful mission.
Please contact the T2D2 Lab for all development, manufacturing, and equipment repair support.
Design and Development Capabilities
The Orion and T2D2 Lab maintain expertise in electronic and mechanical design, fabrication, and system engineering enabling quick development projects ranging from miniature sensors to large scale jamming systems. Design and development capabilities include:
Embedded Processor Design and Development
Printed Circuit Board (PCB) Design, Layout, and Assembly
Ruggedized and Environmentally Rigorous Enclosure Design and Development
Ruggedize and Enhance COTS and GOTS Products
3D Modeling Computer-Aided Design & Manufacturing (CAD CAM)
3D Printing Design and Development
Powder Coating
Cable Fabrication
Low-Pressure Injection Molding
Prototype Design and Development
Portable Instrumentation Design and Development
Mounting and Fixture Design and Development
Laser Cutting, Etching, and Engraving
Characterization Capabilities
The Orion and T2D2 Labs are equipped to perform characterization testing on systems, in various stages of development. Early characterization testing can identify potential engineering flaws as well as give validity to a system design before testing at other EPG facilities.
Thermal Chamber Pre-Compliance Check
Electromagnetic Compatibility (EMC) Pre-Compliance Check
Cable Integrity Check
Size, Weight, and Power (SWaP) Characterization
Laboratory Equipment
5 Axis Haas UMC-750 CNC Universal Mill
3 Axis Fryer MC15 CNC VMC Mill
Chicago Sheet Metal Break
Chicago Sheet Metal Shear
Moldman 4000
Full Spectrum Dual CO2 Laser Cutter
FormLab 3D Printers
Ultimaker 3D Printers
Voltera PCB Printer
Raymond RF QuietBox
RF Shielded Chamber
Fluke Thermal lmager
Various Scopes and Other Precision Test Equipment