Aerostat Balloon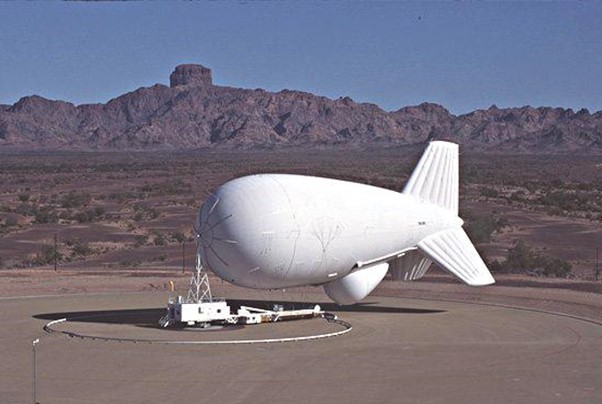 Hovering 15,000 feet in the sky above the mountains northeast of Yuma Proving Groundís headquarters area is the helium-filled aerostat balloon.
This amazing piece of technology keeps its state-of-the-art eye focused on one thing: low-flying airplanes. Part of a six-aerostat team forming a radar fence along the southern United States, it's watching for drugs being flown across the international border.
Although the aerostat is on Yuma Proving Ground property, YPG just provides the location and airspace security. The Department of Homeland Security operates it.